Club Valentine
I'd really like to buckle down and work only on Club Valentine, but it's difficult because of how little I'm making right now. But you can help, if you'd like! I started a Patreon, so if you really like the game, please considering giving me a buck or two a month.

I'll be writing weekly reports about what we've been working on (patrons only), plus little bios of each character in the game (anyone can read). Maybe there'll be an art post or two as well. You'll also get to play unfinished builds of the game!
Please consider giving it a look!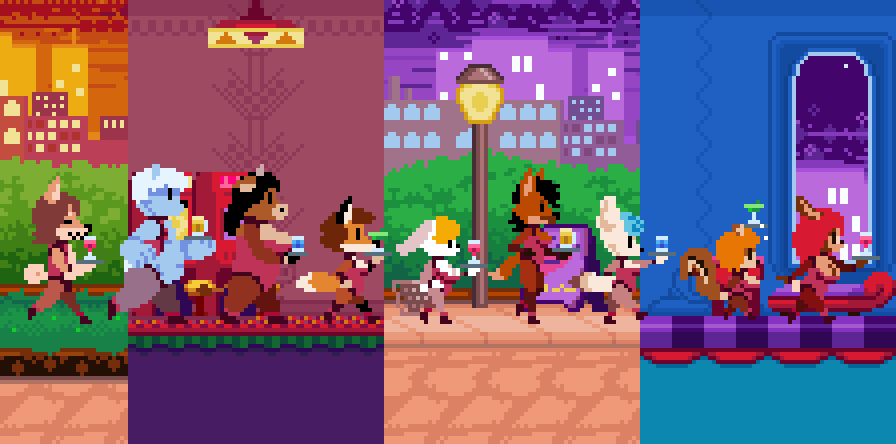 Additionally, as a special offer, if you're one of the first 6 to join the $5 tier, I'll add a portrait of your own character to the game in a special gallery.