Club Valentine
Probably hopefully gonna be the last patch I made for the jam version of this game (i'm probably gonna make a full version).
In this version, I've gotten rid of the strict window sizes and now allow you to change the size of the window to whatever you want! The game resizes and black boxes accordingly. It's really cool.
You can also press F11 to switch between windowed and fullscreen at any time.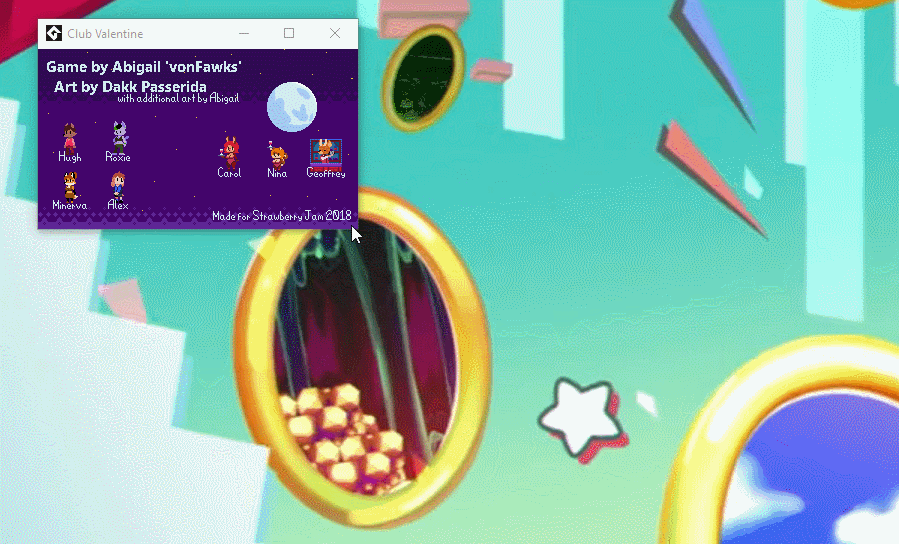 I've also adjusted tripping so that the number of inputs is based on how many times you've tripped. The first two times give 1 input, then 2 inputs for 3 trips, then it goes to 3 inputs for the rest of the level. The arrows are also much bigger, so you're sure to see them!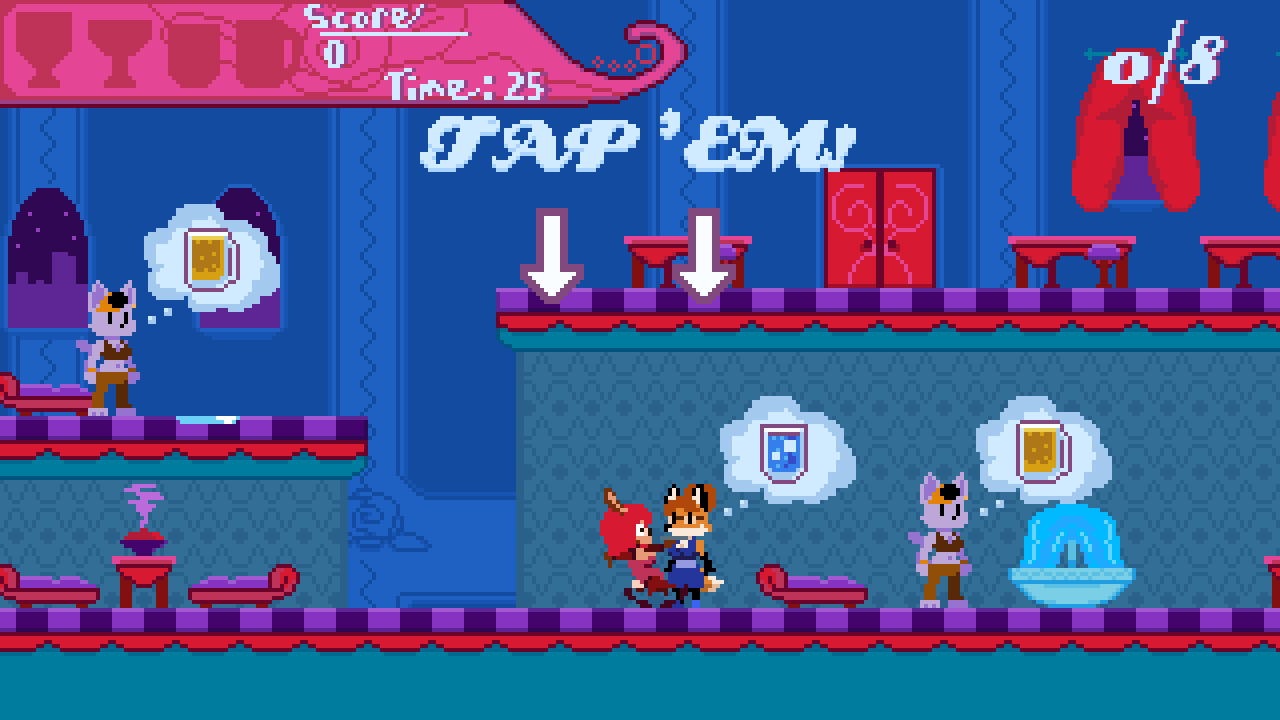 Files
Version 2 (Windows)
51 MB