Club Valentine

Figured it was time for another update! The game is nearly feature complete, and 30 of the 48 planned levels are finished. It's nearly there!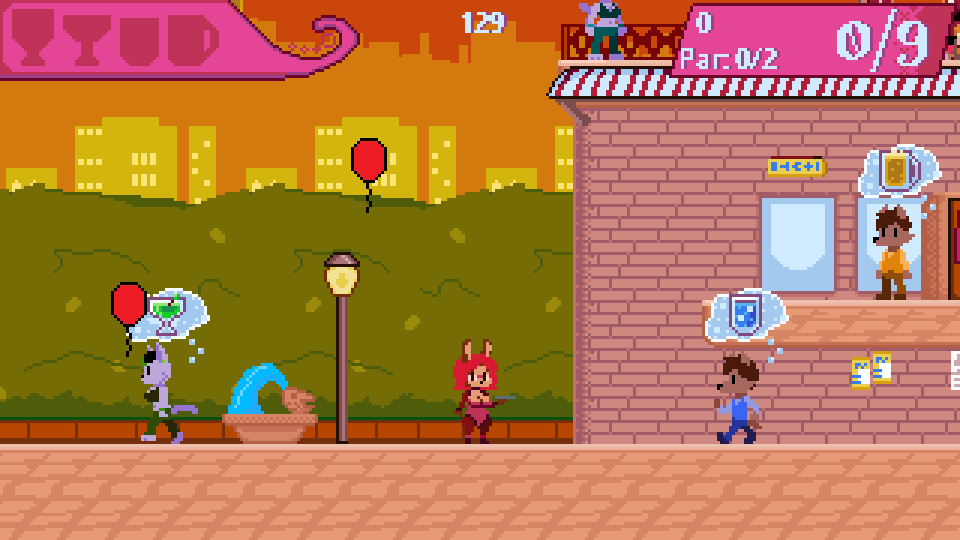 In the later half of the game (the third week, to be precise) the backgrounds change a sunset to spice things up. I've also updated the indoor backgrounds to have a neat parallax effect with the sky.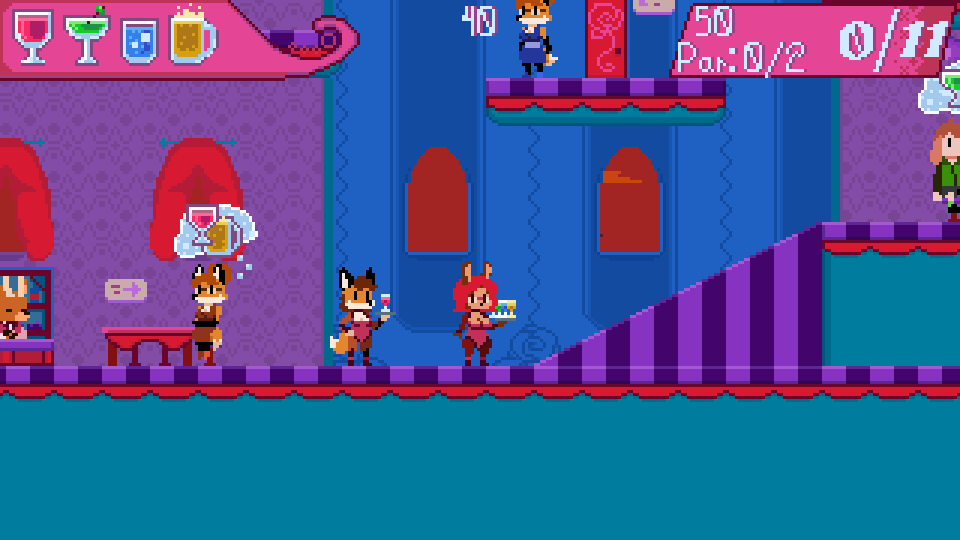 As an added touch, any of waitress the characters you see in cutscenes can also appear as waitresses in levels. There's 7 in total! We thought this would be a nice detail, so you can see everyone in the game and they aren't just in the background all the time. Speaking of them...
You've already met Carol and Nina; here's some concept art for the other two main characters. Their names are Ruby and Jazz.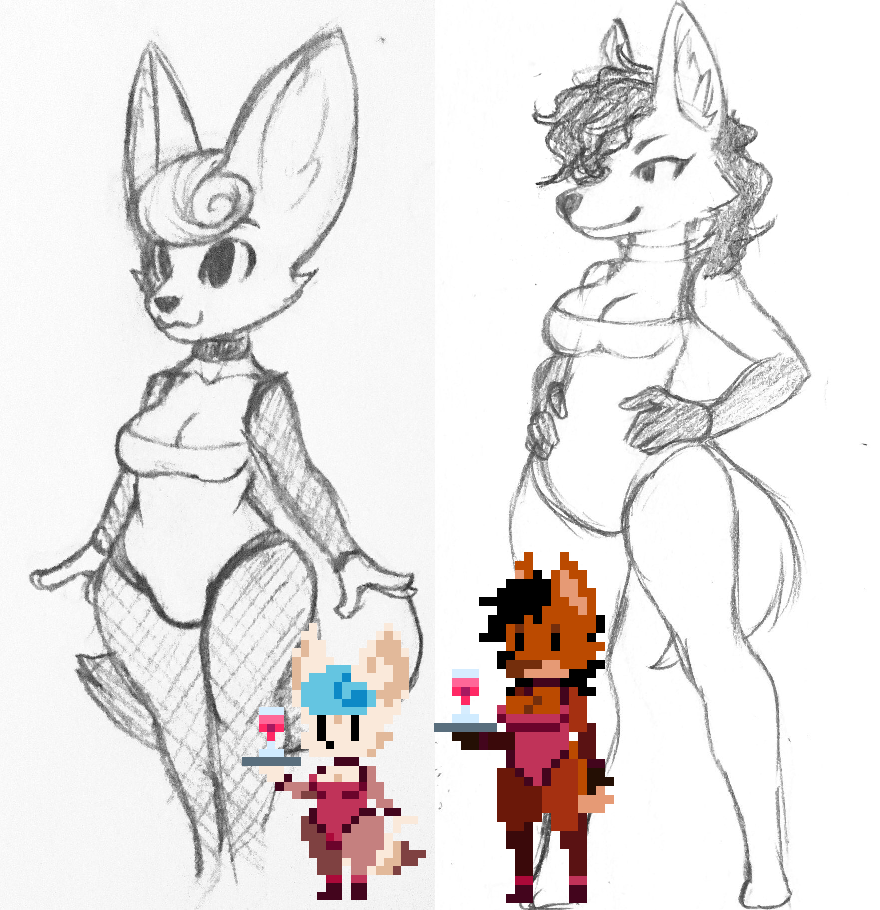 There are a handful of other characters too of course (the fox you see in the second screenshot is Rose, for instance), but Carol, Nina, Ruby, and Jazz are the main gals. They even hang out and play tabletop games on weekends!


There's still a lot of graphics that are needed to be made/cleaned up, and along with testing and other polish, I'm not sure if it'll be done this year, but it's coming along pretty nicely. I'm aiming for, at the very latest, February of 2019. Considering we started working on this in February of 2018, and the game takes place February, I think that's a pretty fitting at-the-absolute-latest date. It'll hopefully be done before then, though... I hope you're looking forward to it!